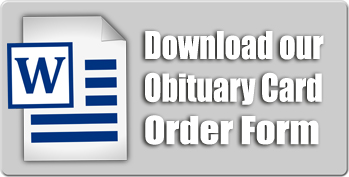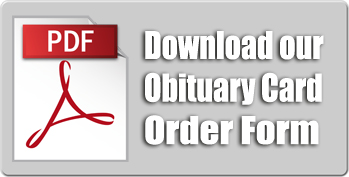 Below is a selection of Commemorative Obituary Cards available from C.J. Rylands.
Orders can be sent to us via Email, Fax or Post. Please call us on 0161 476 2244 for assistance.

These cards are designed to be a small, lasting tribute of remembrance of a loved one and give
comfort to the bereaved. They are a size that is convenient to be carried in either a ladies'
handbag/purse or a gentleman's top pocket so that they can be of comfort wherever you may be.
The cards are laminated in a high quality plastic to ensure lasting durability.

A photograph can also be placed on these cards - please contact us for further details.
If desired, the verse on the back of the card can also be changed or replaced.
The size of the laminated card is approx 14 cm (5.5 inches) x 7.5 cm (3 inches).

Our Obituary Cards are £3.50 each + 1st Class Postage.