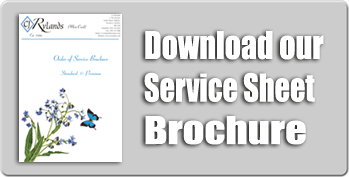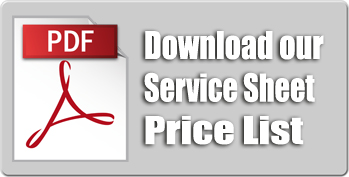 Please contact us by email or telephone if you require a posted
Order of Service Brochure and Printed Booklet Samples.

URGENT ORDERS WELCOME. Please telephone or email for all enquiries.

C.J. Rylands Service Sheets are personally designed, high quality booklets which may include
the Order of Service details, Hymns and Bible Readings (if required), along with a photograph
of the deceased or a choice of images from our Brochure. We offer three choices of media for
our booklets: Natural White Card with white leaf insert, Cream Card with cream leaf insert and
Premium with full colour printing throughout. All our booklets are A4 folded to A5 size
and can be personalised with your required wording / information.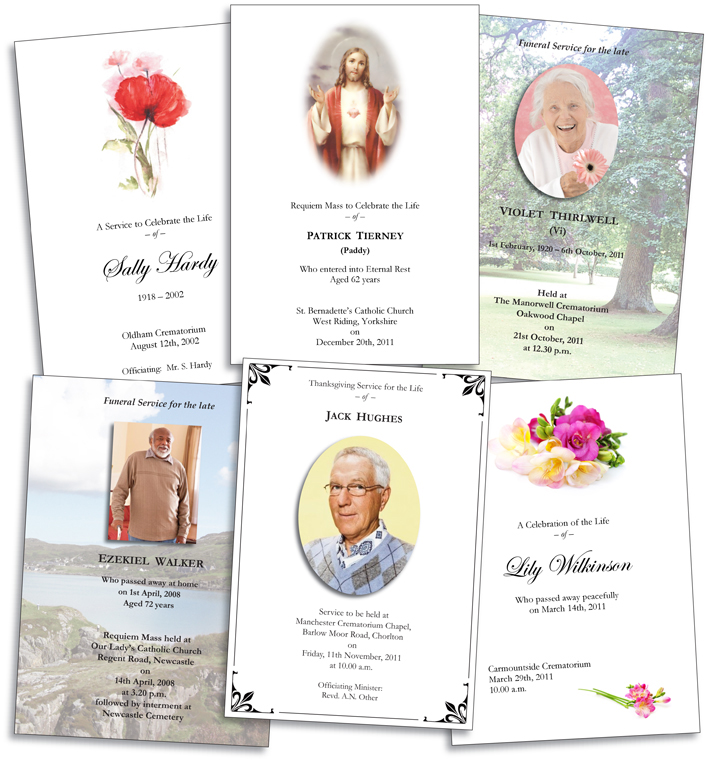 As Service Sheets vary, we have no standard order form. All we ask is that you email
or fax the required information to us and we shall email or fax a proof back to you
– normally the same working day. Any photographs or images required can also be emailed
or posted to us. If you are local to us, feel free to call in to discuss your order requirements.

We have a vast archive of Bible Readings and Hymns on file – we can automatically place these
into the Order of Service if you wish, however, we would ask that you check that the wording, etc,
is to your satisfaction as Hymn / Bible Reading translations can vary from book to book.

Guideline Prices:
Natural White: £1.10 each (including leaf insert) + Postage
Cream: £1.20 each (including leaf insert) + Postage
Premium: £1.75 each (including leaf insert) + Postage

If a photograph of the deceased or any other colour printing is to be
included in your order, please contact us for a personalised printing quote.
Additional leaf inserts can also be included at extra cost.

Postage & Timescale:
We always endeavour to post Order of Service Booklets out to our customers as soon as possible,
as we know that these items are often needed quickly! If necessary, we shall use a Courier Service
or Special Delivery to ensure the Order of Service Booklets arrive in plenty of time.
In most cases, we can dispatch within 1-2 working days.